Secretariat
WFUNA's Secretariat comprises three global offices located in New York, Geneva, and Seoul.
Secretary-General
Bonian Golmohammadi
Bonian Golmohammadi was elected Secretary-General of the World Federation of United Nations Associations (WFUNA) in August 2009. Since then, WFUNA has substantially grown in its programmatic activities, organizational structure – including the establishment of new offices in Seoul, Korea, Brussels, Belgium and New Delhi, India – and partnerships.
Previously, Mr. Golmohammadi served as Secretary-General of the United Nations Association (UNA) of Sweden for eight years. Under his leadership, UNA-Sweden increased its budget from $1 million to $5 million, and expanded its staff from 10 to 30 full-time employees. During his tenure, Mr. Golmohammadi introduced several new programmatic initiatives, such as a bilateral international project in more than ten countries including China, Georgia, Uganda and the Democratic Republic of Congo. The projects ranged on issues from the Millennium Development Goals, conflict prevention, human rights and organizational capacity building.
In addition to programmatic initiatives, Mr. Golmohammadi guided UNA-Sweden to increase its marketing and public relations capacity. As a result, UNA-Sweden was awarded a Gold Medal at the Cannes Lions International Advertising Festival 2009 for True Evidence of War, a media campaign to support war victims of Georgia. UNA Sweden won a gold medal at the EuroBest Advertising Awards in 2009 as well as several PR, advertising and marketing awards in Sweden. UNA Sweden now has over 110 local chapters all over Sweden and more than 100 national organizations as members.
Since 2015, he serves as Co-Chair on the Steering Committee of the Transparency, Accountability and Participation Network (TAP Network), a broad network of CSOs that works to ensure that open, inclusive, accountable and effective governance is at the heart of the UN's Post-2015 Development Agenda. Since 2005, Mr. Golmohammadi has served as President of the UNA Europe Network, coordinating United Nations Associations from all over Europe. He has served or is serving on various advisory boards for Swedish Ministers for Development, international development corporations, UN entities, and civil society organizations. Prior to joining UNA-Sweden, Mr. Golmohammadi worked with consultancy and private businesses in Sweden and the Czech Republic, including developing a national globalization project for high schools, working with publishing as well as project management.
Mr. Golmohammadi earned a degree in Political Science, and has studied International Law, Human Rights and Philosophy, from Stockholm and Uppsala Universities.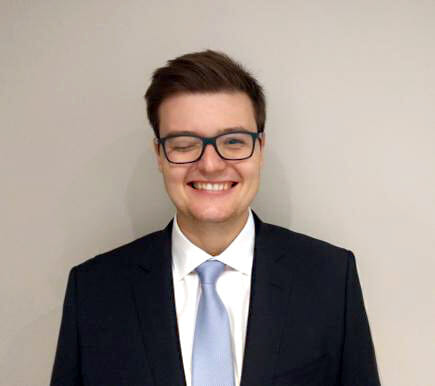 Youth & MUN Officer
Finn Carlson
Finn Carlson is WFUNA's Model UN Program Associate. In this capacity, he is in charge of coordinating and managing WFUNA's Model UN Programs, including the WFUNA International Model UN (WIMUN) conferences. Prior to joining WFUNA, Finn interned for the United Nations and the European Union and was engaged in a multitude of WFUNA projects as a student. Finn holds a BA in International Studies and a Msc in Political Science from Leiden University.
Education and Development Associate
Anna Casas i Casals
Anna is WFUNA's Education and Development Associate. She coordinates education and training programs in the United Nations in Geneva. She is in charge of preparing, planning, implementing, facilitating and following up on the Youth Training Program and the Advanced Training Programs, as well as liaising with partners and educational institutions. Anna has been delegate of Model United Nations several times and her previous work experience includes working for UNESCO as a Headquarters Culture Focal Point for Latin America and Europe countries. She holds dual B.A.s in Law and Global Governance from ESADE School, as well as B.A. in Literary Theory and Comparative Literature from the University of Barcelona. She also holds M.A. in International Relations and Diplomacy from the Geneva School of Diplomacy. She is fluent in Catalan, Spanish and English and has substantial knowledge of French.
Youth Associate
Ingrid Garosi
Ingrid Garosi is WFUNA's Youth Associate. She is responsible for supporting the implementation and management of WFUNA's youth programmes, in particular a joint programme with a private bank on Sustainable Development Goals. Ingrid holds a BA in Politics Philosophy and Economics and a Joint MA in European Studies. Before joining WFUNA, Ingrid was a Project Manager and Research Advisor for European Research and Innovation Funding.
Deputy Secretary-General
Aziel-Philippos Goulandris
Aziel Philippos Goulandris is Director, based in WFUNA's Geneva office. He holds M.A. of International Dispute Resolution from King's College London and International Relations from University of Bordeaux as well as a B.A. of Law. His previous work experience includes serving as a legal officer for the Coast Guard and Navy and as a Human Rights and Humanitarian expert for the Greek Permanent Mission to the UN in Geneva. He is fluent in Greek, French and English and has a basic knowledge of Italian.
Peace and Security Assistant
Gabriella Jones
Gabbie Jones is WFUNA's Peace and Security Assistant based in WFUNA's Geneva office. She is responsible for the Peace and Security Program which works to promote Transparency and Accountability in the UN Security Council through initiatives such as monthly dialogues with the rotating president of the UNSC and civil society organizations, as well as the UNSC Election and Exit Briefings for incoming and exiting members of the council with civil society organizations and UN member states. Gabbie holds dual B.A.s in International Relations and Sociology with minors in Arabic and Legal studies, and is currently pursuing her M.A. in International Relations and Diplomacy. Prior to her involvement at WFUNA, she was a Policy intern for the Texas Advocacy Project and a Teacher's assistant at First Presbyterian Day School in Austin Texas.
Senior Partnerships Officer
Yongjae Kim
Yongjae Kim is the Senior Partnerships Officer at WFUNA's Seoul office. His role is to manage and develop partnership relations across Asia-Pacific region as well as to devise and implement innovation & entrepreneurship projects for WFUNA. He leads Citypreneurs organizing committee for urban innovation challenge. His past experience includes managing the committee for Global Strategy of the National Research Council of Korea, public relations of the Trilateral Cooperation Secretariat between China, Japan and the Republic of Korea, and teaching cadets National Security and Civil-military relations at the ROK Air Force Academy. Yongjae holds an M.A. in Political Science from Seoul National University. Yongjae is the Founding President of Asian Future Leaders' Association.
Administrative Officer
E.J. Eun-Jung Koh
E.J. Eun-Jung Koh is the Administrative Officer at WFUNA's Seoul Office. She joined the team in May 2018 and is currently responsible for coordinating administrative affairs of the Seoul Office. Her past experience includes working at the Korea Cycling Federation as the international affairs coordinator and was in charge of organizing international cycling races within Korea, arranging logistics for the national cycling team of Korea, and communicating with the International Cycling Union and other national federations.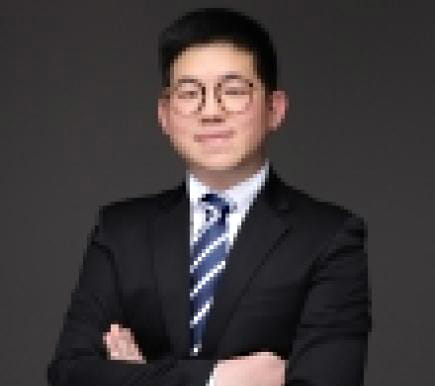 Education Officer
Peter Youngjin Lee
Peter Youngjin Lee is the Training and Education Associate at WFUNA's Seoul Office. He joined the team in March 2016 and is currently responsible for coordinating education programs in the Republic of Korea. Peter has actively participated in Model UN activities for more than 10 years as delegate and Secretariat member at various conferences throughout Asia and Europe. He became involved with WFUNA's work as a trainer at WFUNA Youth Camp: Korea 2016. His previous work experience includes serving as an Interpretation Officer and a Protocol Officer for the Republic of Korea Navy. Peter holds a Bachelor of Arts in International Studies from Hanyang University.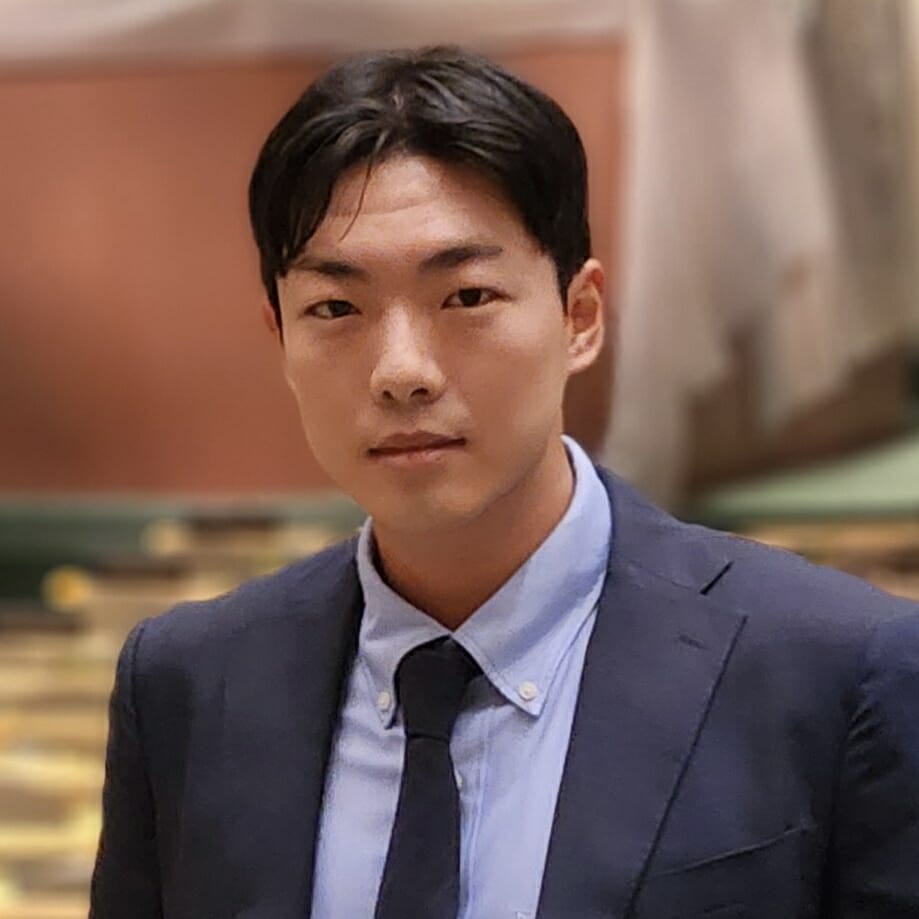 Impact & Innovation Consultant
Woongchan Seo
Woongchan Seo is the Impact and Innovation Consultant at WFUNA's Seoul Office. His role is to support and promote impact startups and ecosystem that create positive impact across Asia-Pacific region. He became involved with WFUNA's work as a trainee at WFUNA's Advanced Training at the UN Program in 2018. He also worked as a program assistant at WFUNA in 2021, supporting Citypreneurs and Peace Fellows Program. Woongchan holds a Bachelor of Arts in Sustainable Development and Cooperation from Yonsei University.
SDG16+ Forum Coordinator
Manuel Vega Cuberos
Manuel Vega-Cuberos is the SDG16+ Forum Coordinator based at WFUNA's Geneva Office. He holds a B.A. in Political Science, a M.A. in International Relations, and a M.A. in International Trade Law. With substantial experience in international law, human rights and international development, he has managed projects and provided consultancy services on international human rights and sustainable development for various NGOs and UN system organizations in Colombia, United Kingdom, Switzerland, Germany, P.R. China, Spain and Afghanistan.
Model UN Coordinator
Bill Yotive
Mr. William Yotive is currently the Model UN Coordinator for WFUNA. Prior to working at WFUNA, Mr. Yotive was Project Manager of the United Nations Global Teaching and Learning Project within the Outreach Division of the UN Department of Public Information for more than 14 years. He was responsible for creating educational materials for schools around the world on the United Nations and global issues on its agenda. In addition, he organized various global videoconferences for students and teachers each year at UN Headquarters on human rights, the legacy of the transatlantic slave trade and the observance of the International Day of Peace. Prior to working at the UN, Mr. Yotive was a Director of Research at Sesame Workshop which produces educational television programmes for children, such as Sesame Street. He has designed and conducted many studies to evaluate the impact that these programmes have on the cognitive, social and emotional development of children. Mr. Yotive is an Advisory Council Member of the Committee on Teaching about the UN and also serves on the International Institute on Peace Education Transnational Advisory Group.
Interns
Geneva
Kamakshi Bahri

Tanvi Khare

Polina Melnikova

Anouk Popoff Sanz

Fiona Wessendorp
Seoul
Boran Choi

Chae Yeon Kim

Joongi Kim

Minseo Suh

Minjung Yang
Register for a program
Do you want to learn more about the UN? Or implement an SDG project in your community? Our programs will give you the skills and connections you need!
Learn More
Become a Partner
Are you part of an organization, foundation or school that wants to help achieve the UN's Sustainable Development Goals? We are always open to collaborating to help connect more people to the UN and empower global citizens.
Let's start a conversation!