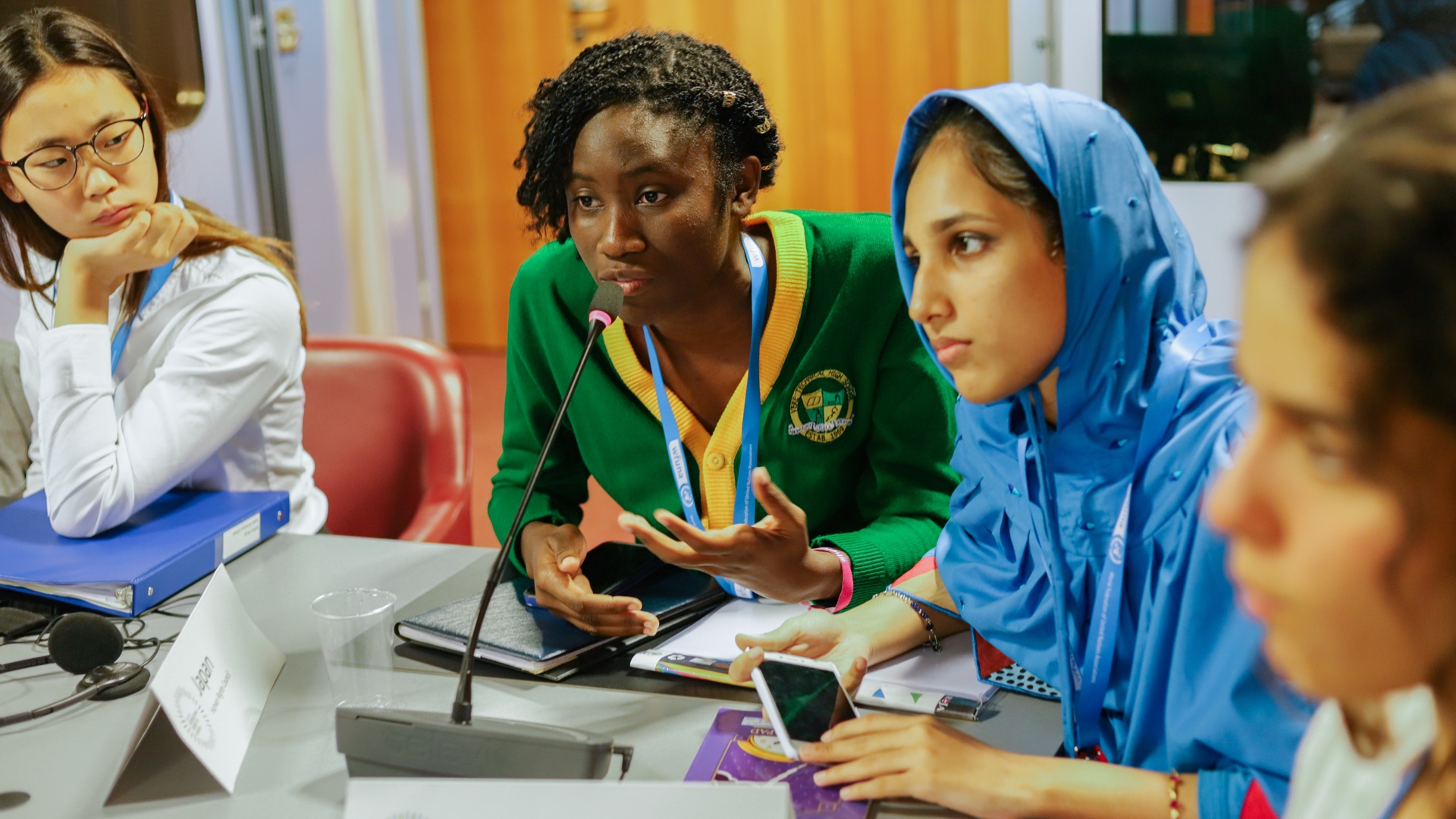 WFUNA International Model United Nations
About the Program
The WFUNA International Model United Nations (WIMUN) is the world's most accurate simulation of the United Nations, organized by the World Federation of United Nations Associations (WFUNA). WFUNA is a global nonprofit organization established in 1946, with Consultative Status at the UN Economic and Social Council (ECOSOC).
Our award-winning conferences take place annually in New York and Geneva, bringing together students from across six continents. By participating in WIMUN, students not only have the opportunity to learn how the UN truly functions but also to interact with UN staff and other experts, while honing their skills in negotiation, teamwork, and consensus-building. Join us at WIMUN to develop the skills you need to be an agent of change in the world.
Best Medium Conference: Online 2020
Best Large Conference: Geneva 2019
Best Large Conference: New York 2017, 2019
Testimonials
After each WIMUN conference I come back and feel myself growing and feeling more confident.
Jamaica
In all honesty every time a country is brought up I am able to say that I have a friend in that country purely because of WIMUN, if you drop me anywhere in the world I would probably be able to walk to a home where I could get dinner that is most definitely because of WIMUN. I have met people from countries I haven't even heard of and it's the best part of WIMUN.
India
Not only did we get to learn many new things, we really had fun, it was both a fun and educational experience.
United States
The relationships you form are so much more significant here at WIMUN because you don't have that combative nature. You're not trying to defeat someone. You are trying to work with someone because you are trying to build something together.
Canada
WIMUN has been my first introduction to how the UN operates and it has been very enlightening and comforting. Seeing the consensus spirit between delegates is very uplifting.
Dominican Republic