16+ Forum Annual Showcase
About this Conference
In September 2016, The World Federation of United Nations Associations (WFUNA), together with the original 16+ Forum Partners, announced the Annual Showcase, a collective undertaking to showcase SDG 16+ in action–what does implementation look like, how to go about it, and lessons learned. Held on a yearly basis, the Annual Showcase takes place in a 16+ Forum member country and features one flagship theme. Each opens with a focus on the host country, while then broadening the lens to include a variety of county and regional contexts.
The Annual Showcase provides a yearly opportunity to highlight steps taken at national and local levels towards SDG 16+ implementation, inclusive of challenges, successes and solutions. Through civil society capacity-building sessions, field visits, and panel and breakout discussions, this multi-day conference allows participants to share best practices, challenges, and solutions in SDG 16+ implementation, reinforce collective commitment, and strengthen efforts to realize and build a movement for peaceful, just, and inclusive societies.
SDG 16+ in action
Wide-ranging participation of stakeholders
National and local implementation
San José
Costa Rica celebrated the bicentennial of its independence in 2021 and presented its second Voluntary National Review at HLPF in July 2020. This commemoration, as well as the global context of the Decade of Action for the Delivery of the 2030 Agenda and the Sustainable Development Goals, provides a very timely opportunity to be the first country in Latin America and the Caribbean to host the 16+ Forum Annual Showcase, as well as to help further the implementation of SDG 16+ across countries and contexts, and at all levels. *This conference was delayed due to COVID-19.
Dili 2019
With over 250 participants from more than 45 countries, the 2019 16+ Forum Annual Showcase in Díli, Timor-Leste offered a variety of experiences in SDG 16+ implementation. With inclusion and reconciliation as its flagship theme, a few overarching themes emerged from the discussions. First, that the SDG 16+ framework is well-placed to act as an overarching strategic policy and planning tool across ministries and local authorities, at national and local levels. Second, localization of SDG 16+ is key to the agenda's success and therefore requires an increase in visibility and resources. Third, advancing SDG 16+ requires a whole-of-society approach, which includes civil society, the public and private sectors, academia and the media. And fourth, there is an urgent need to increase political will and accountability at all levels, with a dual focus on short-term impacts as well as long-term solutions if SDG 16+ aspirations are to be met.
Conference Host
16+ Forum member Timor-Leste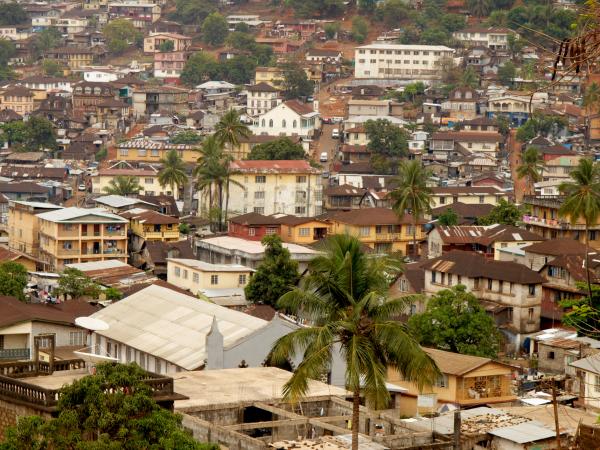 Freetown 2018
Bringing together over 180 participants from 35 countries, the 16+ Forum Annual Showcase in Freetown, Sierra Leone provided a space for governments, civil society, the UN, academia, and the private sector to share in their experience and aspirations in advancing SDG 16+ across countries and contexts. With peaceful societies as its flagship theme, the importance of sustaining peace, and its practical linkages to SDG 16 was drawn out, from prevention to transitional justice, access to justice for all, and inclusive development.
Learn More
Conference Host
16+ Forum member Sierra-Leone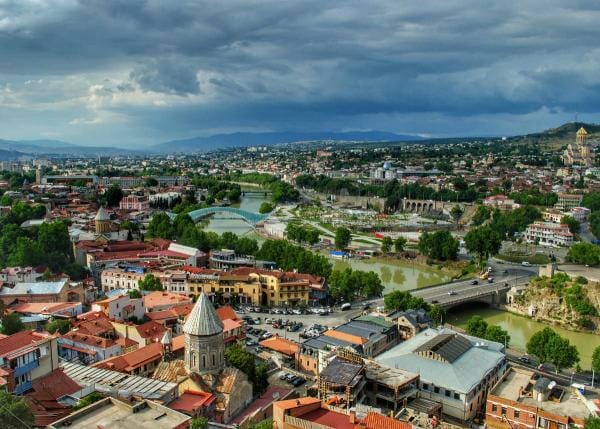 Tbilisi 2017
Bringing together over 150 participants from 27 countries, the 16+ Forum's inaugural Annual Showcase in Tbilisi, Georgia set out to demonstrate what advancing peaceful, just and inclusive societies can, and has, meant across countries and contexts. With justice and the rule of law as its flagship theme, the need for inclusion in process, policy and practice; prioritizing national and local ownership; identifying what works while increasing coordination and synchronizing agendas; and the importance of partnerships and usable data was underscored.
Conference Host
16+ Forum member Georgia